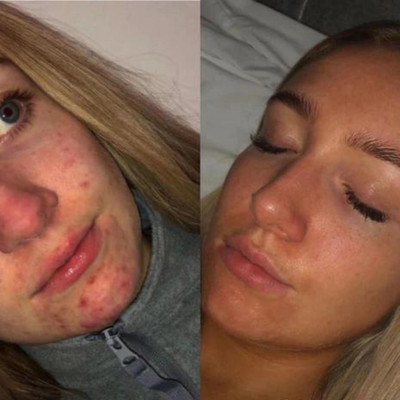 Alva Keenan 04/08/20
TAN REVIEW
"Over time I began noticing my acne starting to improve, I wasn't on acne medication, I hadn't changed anything in my skincare routine apart from using the BiaBelle tan. It's so hard to believe that a fake tan could ever make your skin better not worse but I can hand on heart say that the BiaBelle tan has been the thing that has gotten rid of my acne. The tan has so many amazing ingredients such as Hyaluronic Acid and Seaweed Extracts which are so nourishing for the skin. I know this tan may not work for everyone in the way it's worked for me, and of course I still have acne prone skin and break out from time to time but when I say I will never use any other tan again I genuinely mean it"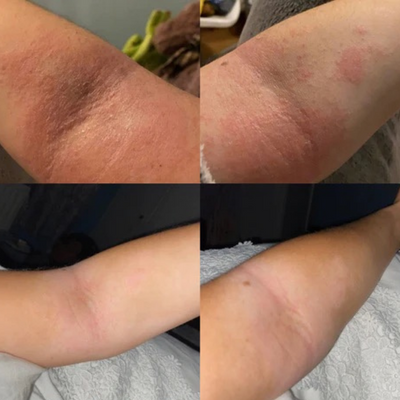 Lauren Farrelly 08/11/20
TAN REVIEW
"I suffer badly with dermatitis and eczema and I just tried your Tan for the first time and the difference in my skin is amazing! So impressed x"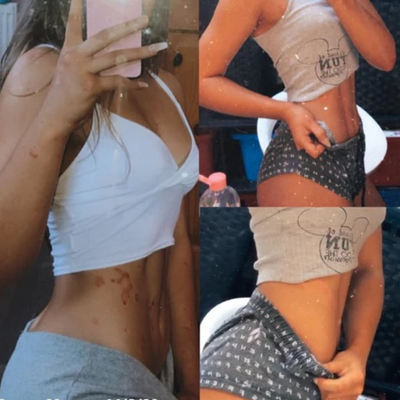 Chloe Harrison 01/03/21
TAN REVIEW
Hi girls! For years I've been switching tans trying to find something that wouldn't make my eczema go crazy. I got one of your gift sets for Xmas and tried it out last Thursday. The top two pics are the eczema on my hands last Thursday the next is my hand with the tan on Saturday and the 4th picture is my hand today. My eczema has never been so clear! I've now picked up all 3 shades of your tan and I can confidently say I'll never look back 😍"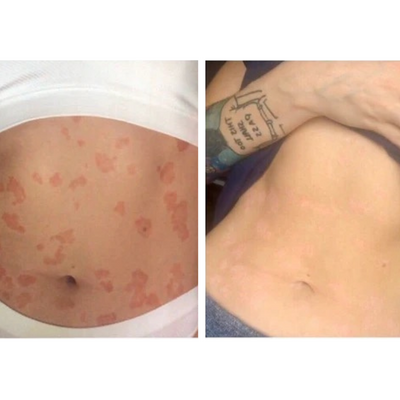 Leah McGarvey 23/07/20
TAN REVIEW
"Girls yous have literally created the best tan ever it is absolute magic! Lol I applied it and the smell 😍 smells so good my fiancé thought I had sprayed perfume! 😂 the first picture was it on Saturday night past and the second picture was later on in the week and it still stayed perfect! Everyone has been asking me what tan it is I'm absolutely obsessed 😍.. I washed it off in the shower at the weekend and it literally melted off when I started scrubbing.. my new favourite tan! ❤️ xo"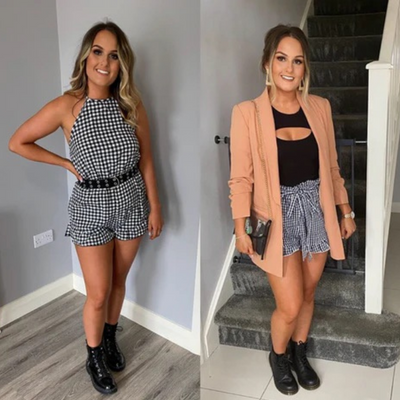 Emma Murray 14/08/20
TAN REVIEW
"Done with trying different tans now but lads I cannot recommend @biabellebeautytan enough for anyone that suffers with dry skin / psoriasis I am shooook🤯 first pic is just after applying a fresh layer of tan and second two are today and it's calmed my psoriasis down so much 🤯 As I said I honestly cannot recommend this tan enough!!"
TAN REVIEW   "The BEST tan!! Total game changer. Super dark, lasts a Full week and The wear off is so so good. Eyeshadow & highlight palettes are fab, they are so pigmented. One of my favourite brands" - Becky Diver 04/08/20
TAN REVIEW   "First time trying BiaBelle tan and I am so happy with the results. The smell is just amazing! There's no "tan" smell at all! There's little to no transfer when tan is developing. Tan never sits right on my chest and I can 100% say that it actually stayed on my chest I'm so happy! I used shade Dark. I have found my wedding day tan! 👰🏼 Amazing Tan BiaBelle!" - Annemarie 22/08/20
TAN REVIEW   "Best tan I've ever used. Tried so many brands and never found any good for my skin. I suffer with psoriasis in patches on my arms,legs and stomach and tan usually makes it more noticeable but the biabelle tan actually not only sits really well on my skin my psoriasis actually disappears while wearing it." - Denise Heslin 22/08/20
TAN REVIEW   "Hey Blá and Aoibh, I hope you guys are keeping well and huge congrats for keeping going and doing so well during these tough times❤️❤️ Okay so I've used your tan the past 3 weeks & oh my god... I actually have no words !!!! I've used many tans the past years & never have I ever tried a tan like this before. I'm HOOOOKED!!" - Meg Hurley 12/10/20
TAN REVIEW   "Hi girls! Just wanted to pop on and say congratulations for your award tonight! Very well deserved! I never ever write reviews but your tan 100% deserved a review! I got my first bottle of biabelle as a gift for xmas and i honestly have not used a better tan!! I am a tan addict and as terrible as it is i know but love the sunbeds usually especially coming up to summer 🙈 but obviously with covid there has been no sunbeds! And i swear your tan is literally the next best thing to a natural tan honestly!! No orange hue off it, it is a very dark bronzed colour and wears off and washes off like a dream! No tough patches, with a bit of a scrub its gone and you are ready for a fresh layer!! Clean mitt to reapply is also essential as you guys recommend! I also suffer with psorasis in my ankles and elbows and no issues there either! 10/10 really well done! 👏👏 Applying a fresh layer has been the ulimate pick me up each week during lockdown for me and makes me feel so good in myself 👌😍" - Erica Roche 05/03/21
TAN REVIEW   "You should be so so proud ❤ it's an odd one with me because I have a rare brain disease and the side effects of treatment and medication causes really bad skin issues but literally this is so natural it's not causing any irritation! Lately with tan even really expensive one's I've had to wash them off like 20 mins after apply cause it's just too much for my problematic skin. Thanks for making something suitable for people like me. Means a lot x - Róisín Ní Threasaigh 20/03/21
GOLDEN FILTER FACE TAN REVIEW   "Heya just wanted to let you know I tried out your ultra dark face filter tan for the first time this weekend and I can't put into words how amazing it is !! It's such a fine mist that is just so easy to apply and literally smells like summer holidays omgg. I've struggled in the past before with other face tan water blocking my pores and clinging to dry patches and also drying out my skin, the tan has such a natural glow to it and is so hydrating ! It fades so naturally and the undertone to it is so gorgeous ☺️💕" - Aisling Dunleavy 22/03/21
BIABELLE BEAUTY REVIEW   "Why I didn't order before I don't know, amazing products, reasonable prices and all your beauty essentials on one website, love these girls YouTube, x xoxoxooxoxox" - Elizabeth Leo 02/04/21
TAN REVIEW "Girls I just want to send a quick message, I cannot get over your tan, any tan I have tried has irritated the life out of me as I have very sensitive skin! From using your tan not only is my skin not itchy but my eczema has seemed to cleared up a lot and your tan is the only thing I have changed in my routine. It makes me so conscious so I cannot tell you how happy I am that I've found it, I'm getting married next year and Biabelle will 100% be worn on my wedding day. Thank you and keep up the great work." Rebecca Tracey 17/01/22
TAN REVIEW "Hiya just wanted to say I love your tan so much. It's so hydrating on my skin. I have a scar on my leg and have been using bio oil on it the past year. Since I started using your tan I have noticed it's not as noticeable! It's defo improving my scar! x" - Michelle Faherty 21/01/22
TAN REVIEW   "This product is amazing i mean that wholeheartedly.    I used to work with amazing products in high end spa and have worked with people's skin and i honestly put this up there highly .   Amazing glow !!  Helps significantly clear skin.  Anti aging benefits(that really works)    Lasts for ages and great value.   Thank you so much for having seaweed in your products it's so brillian    Thanks Regards Elizabeth - Elizabeth L 01/06/2023
 If you have a review of any BiaBelle products, we would love to hear from you! You can email your review to info@biabellebeauty.com.
Please note BiaBelle Tan does not claim to clear skin conditions, the above are simply real & honest reviews from our amazing customers.
More Helpful Content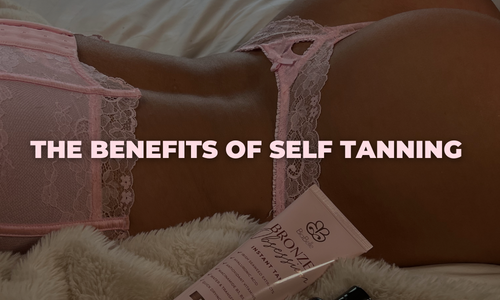 Self-tanning has become a popular alternative to sunbathing for those seeking a sun-kissed glow. ...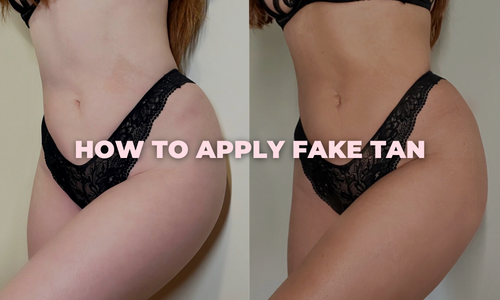 Self-tanning is a popular way to achieve a sun-kissed look without the harmful effects of UV rays...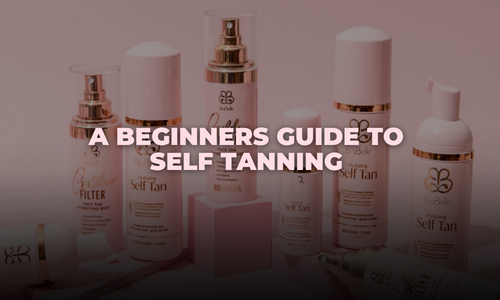 Self-tanning can be a great way to achieve a sun-kissed glow without the harmful effects of UV ra...